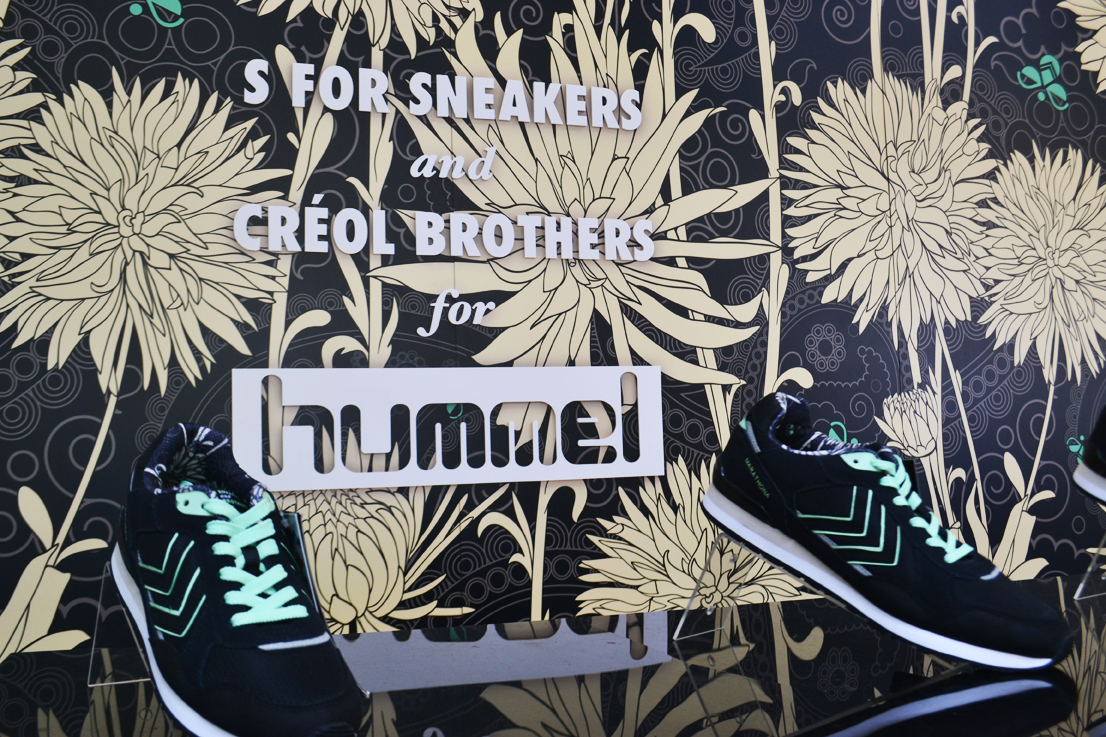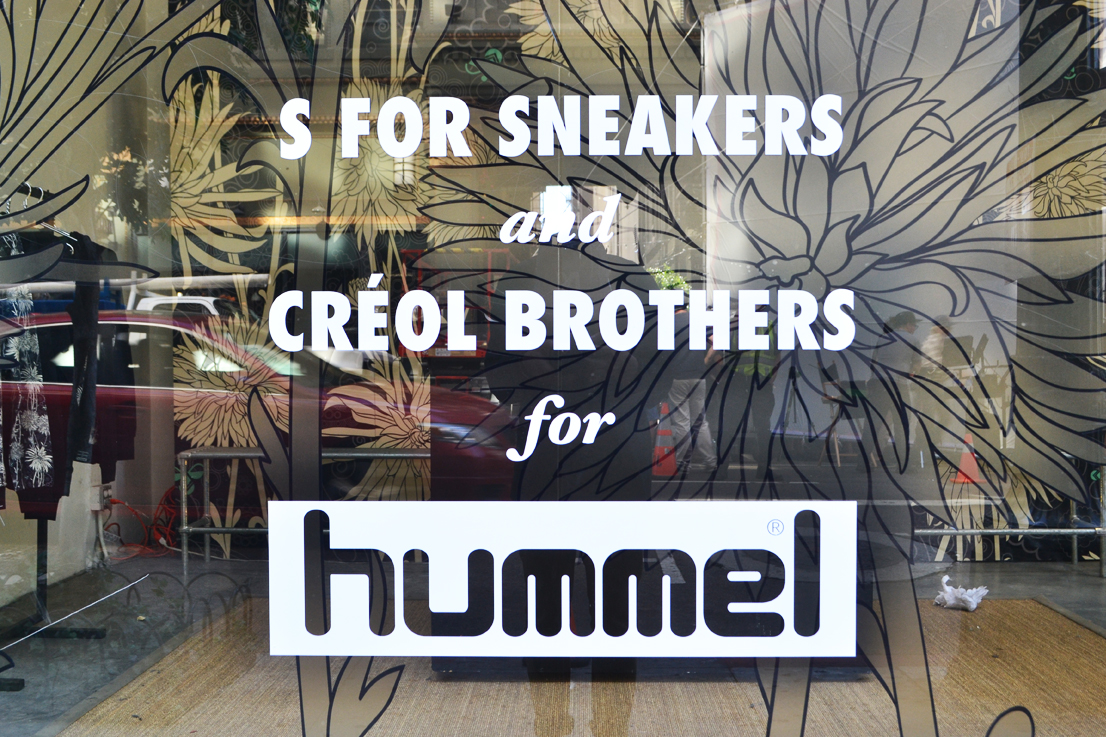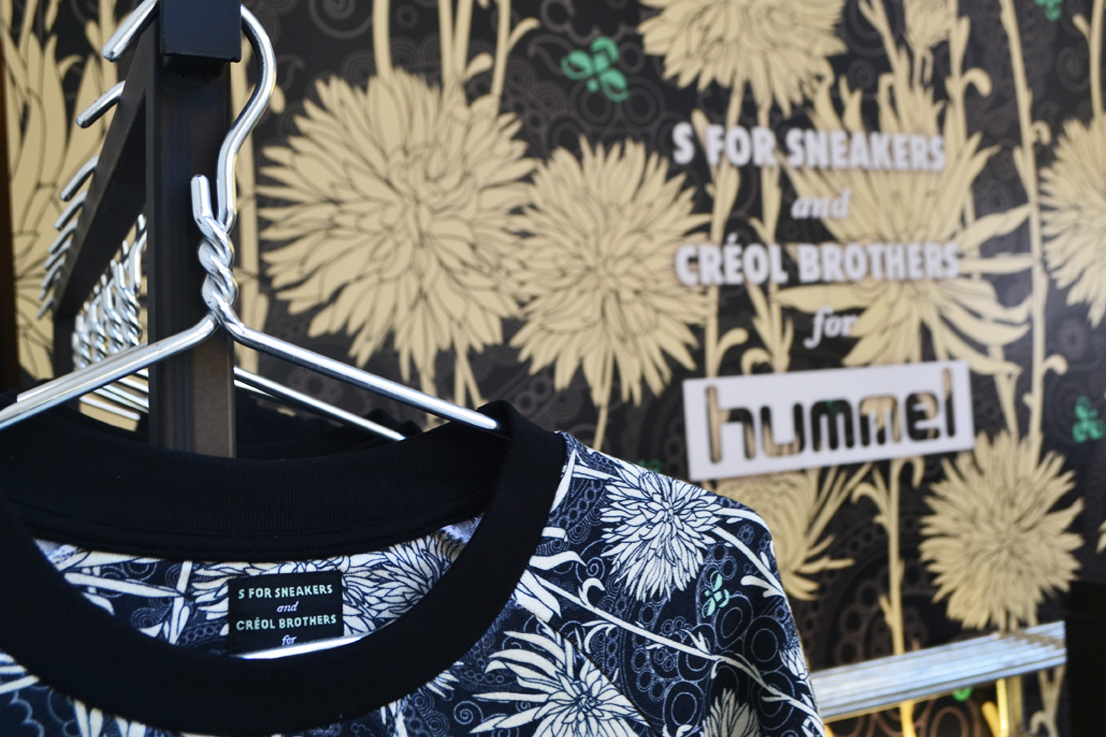 S For Sneakers and Créol Brothers for Hummel
For this project we finally achieved a life long dream of designing a sneaker!
We worked together with our friends at Hummel to bring to life this capsule collection that consists of apparel, a t-shirt, crewneck, hoodie, and shorts — as well as a contemporary take on the classic Hummel Marathona Sneaker.
Créol Brothers designed the collection that features a distinct floral print inspired by the 90 years old Hummel bumble bee logo.
For the lookbook we teamed up with Chicago photographer Trashhand in Los Angeles and shot with the well-known model Bradley Soileau.
We launched the project with a pop-up store in the Downtown Los Angeles sneaker store Blends.
The collection was later sold in stores worldwide, including Overkill Berlin.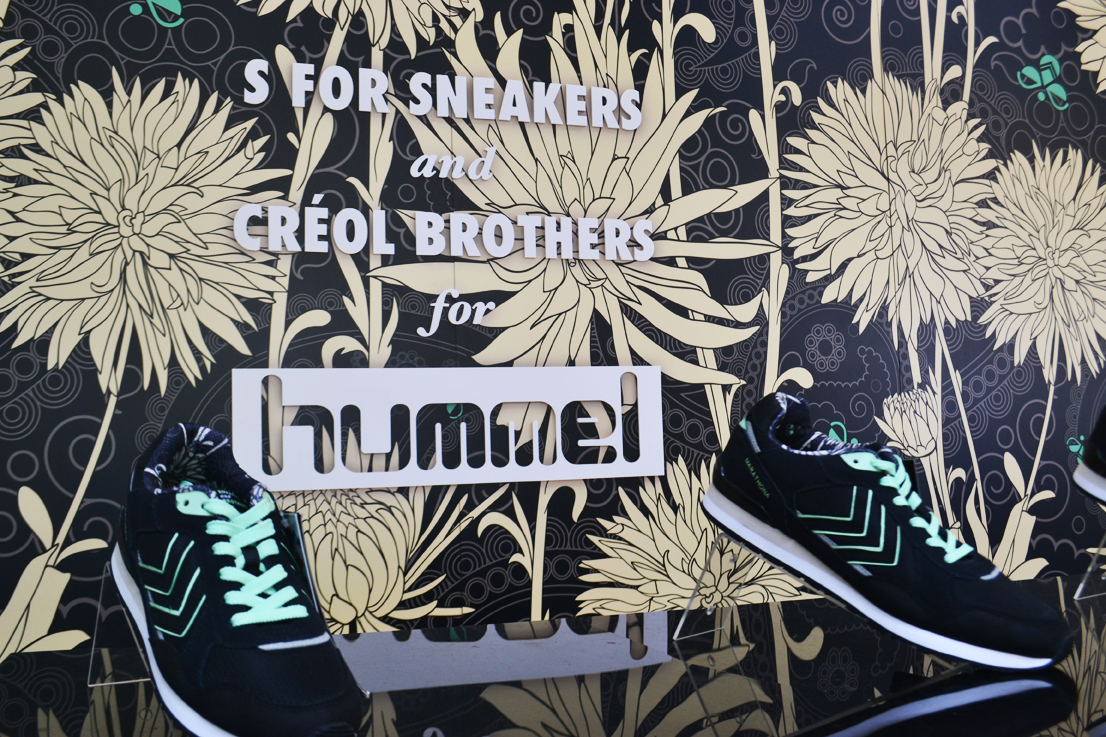 Along with S for Sneakers (Copenhagen, Denmark), Citadium (Paris, France), La Nobi (Barcelona, Spain), For Bucks (Madrid, Spain).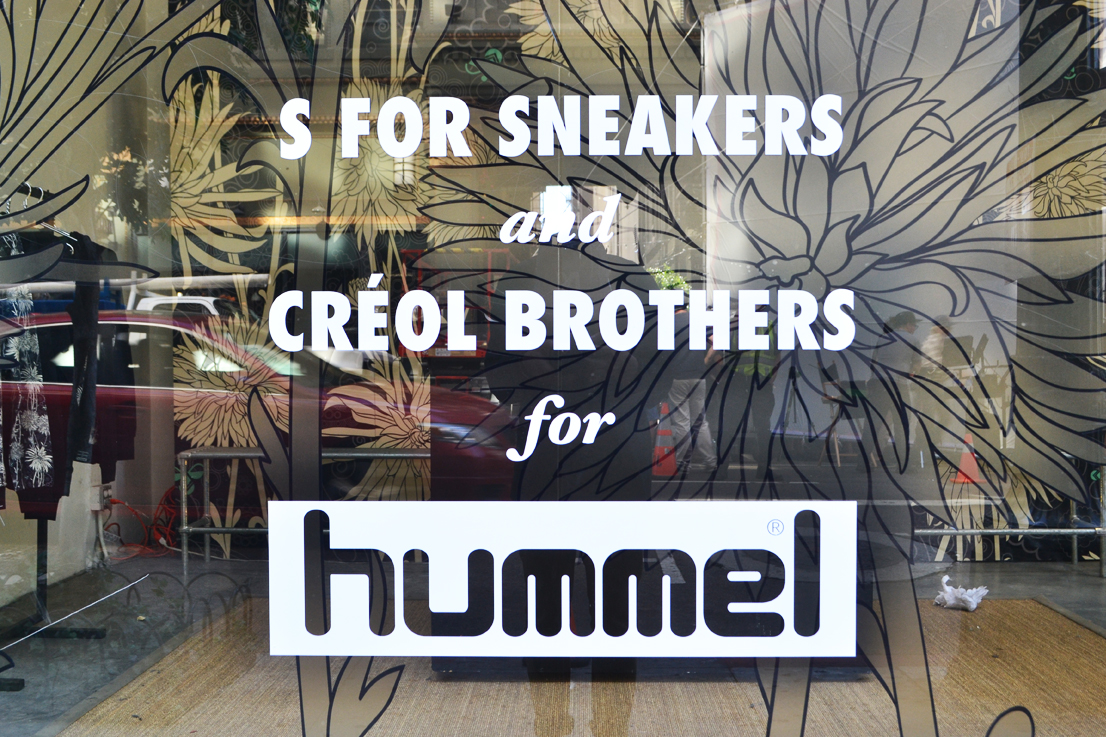 Créol Brothers designed pop-up stores for Los Angeles and Copenhagen launches.